I could start this post off by saying what we're all thinking… something about This year is going by so fast!! or What happened to October? or I can't believe there's only 54 days until Christmas!! etc. etc. (Too soon on the Christmas remark?) Instead I'll just jump right in and say a few things about what November is bringing this year!
A sugar hangover. Much to my disappointment, we didn't get very many trick or treaters yesterday… which means I ate a lot of candy as a coping mechanism to our house's rejection. (I felt a bit like Claire Dunphy in this year's Halloween episode. Minus the Little Bo Peep costume.) Let's just say we've got candy for days.
A gym membership. Now that holiday season is upon us, and it's getting too cold to run outside (at least, too cold for me), gotta stay in shape somehow!
Christmas music. Oh yes. It's started. And I'm not even sorry.
Fall cleaning. Yeah, not spring cleaning. Fall cleaning. My office is a horribly embarrassing disaster slightly unkept, and I'm making a vow that by the end of this month, our house and my office in particular will finally be organized!
Catching up. Lots and lots of catching up on all of the wonderful weddings and shoots I've had the privilege of documenting this fall! I've been crazy busy with sessions and traveling and family visiting, and while it's been awesome, now I'm finally looking forward to settling in and getting some serious editing done!
So here's to hoping you all had a fun and safe Halloween last night, that November is a relaxing yet productive month for everyone! (Is that even possible? I'm going to pretend it's possible.)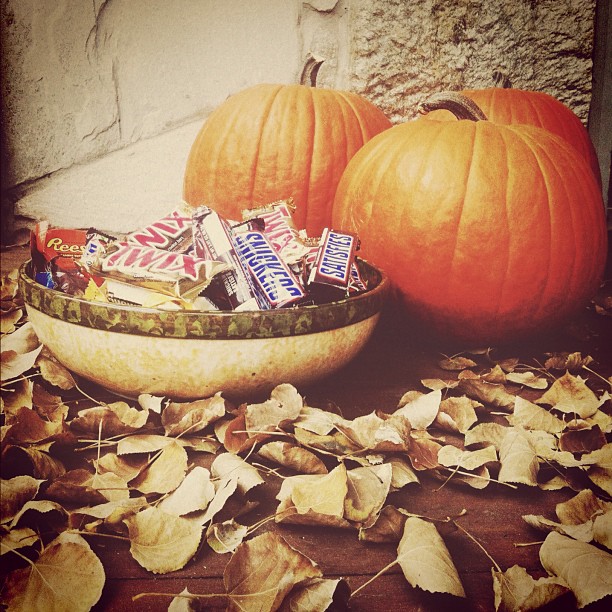 And seriously, if you didn't get enough of a candy fix yesterday, come to my house. Full size Twix and Snickers, anyone?!