I woke up this morning and blinked a few times, trying to figure out where I was. I had been in one of those deep sleeps that makes you feel all distorted and confused when you finally drift out of your dreams. I could hear voices mumbling softly outside the bedroom door, and looked up at the bare wooded ceiling above me. That's when I remembered… I was in Minnesota at my grandma's house. I smiled and got up to get some breakfast.
The past week has been a total whirlwind of decorating, last minute planning, early mornings and late nights, and lots of coffee, as the week before a wedding normally is. But I mean all of that in the best way possible. I got up for a 6am flight on Memorial Day to flight to fly out to Minnesota and help my wonderful cousin Samantha get ready to marry her boyfriend of about 4 years on Saturday. I also had the honor of documenting their beautiful wedding. It was extra special, though, having been a part of the planning process and helping Samantha create the wedding she envisioned. Then to see it all come together on Saturday was such an amazing experience. I can't wait to share those images!
In the meantime, though, here are few instagrams from the last week.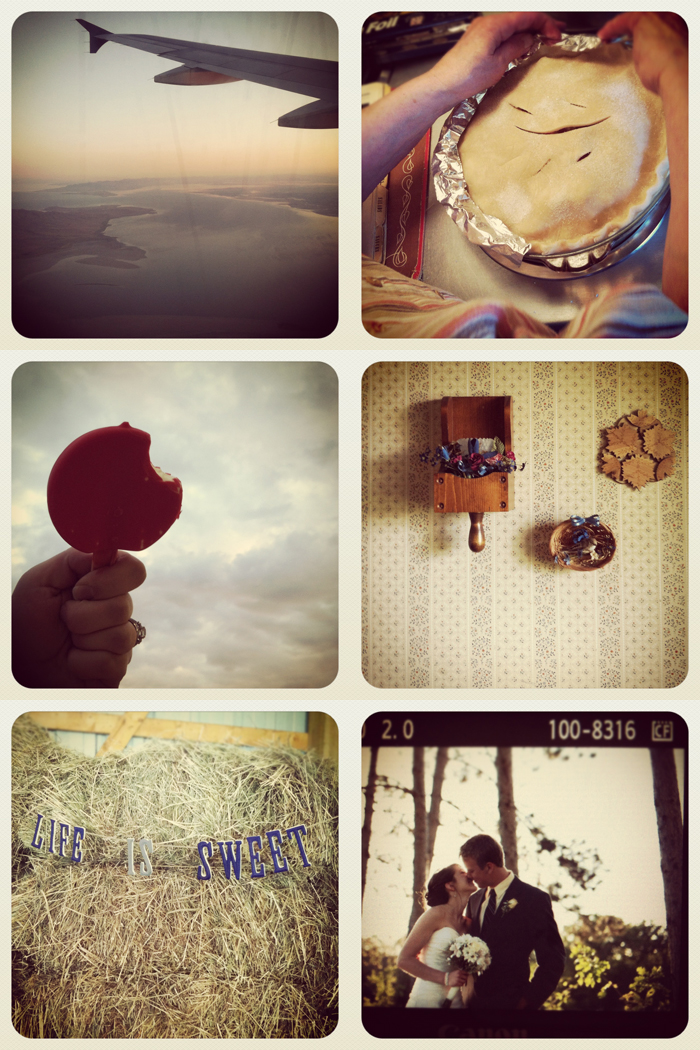 Hope everyone has a lovely Monday!