I'm the listener, he's the talker. I'm spur of the moment, he thinks things through. I like shiny things, he likes things with engines. I'm sweet, he's salty. I'm cold under a blanket, he's in shorts and a t-shirt. I'm an introvert, he's an extrovert. I'm free-spirited, he's sensical. I'm a cup of tea and a good book, he's potato chips and halo. I'm right-handed, he's left-handed. I overreact, he problem solves. I'm creative, he's mathematical. I'm indecisive, he wants me to pick. I run, he bikes. I'm emotional, he's factual. I'm directionally challenged, he's my own personal GPS… We don't always agree, but together, we make a pretty good team.
And I wouldn't have it any other way.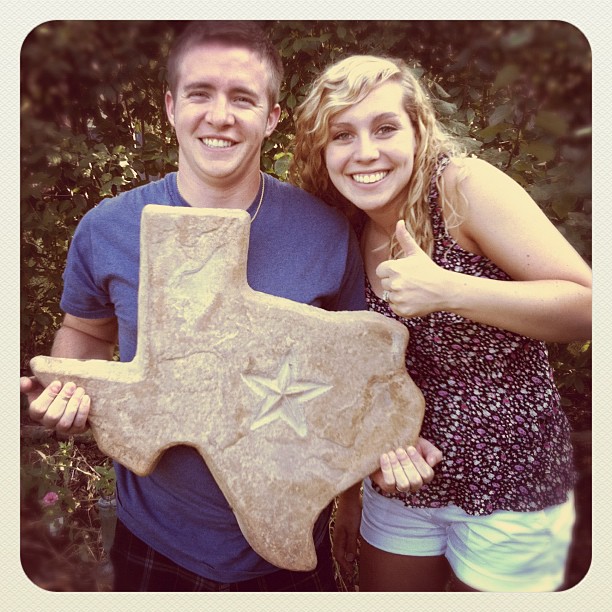 A little photo op coming all the way from Houston! We've been visiting family this week.
I hope everyone's Wednesday has been as lovely as ours : )